FREE QUOTES AND SURVEYS IN NORWICH & NORFOLK
Conservatories and Skylights in Norwich and Norfolk
Conservatories are a worthwhile investment, especially for their spectacular performance and additional market value. When it comes time to move on, having a conservatory with excellent thermal insulation will make your property more attractive.
Conservatories can transform your home and are popular for adding more internal social space, creating an indoor garden room or a relaxation room. We supply and install A* rated conservatories in Norwich, Norfolk and East Anglia. 
VIEW SG GLASS AND GLAZING CONSERVATORY PROJECTS
REQUEST A FREE QUOTE FOR A CONSERVATORY
Conservatories
We only use the best UPVC, Aluminium and Timber products on the market. *A-rated energy efficient frames and glass fitted as standard.
Conservatory windows allow for light to flood your property whilst making use of your conservatory all year round. With the added benefits of improved security and thermal efficiency, it makes it extremely comfortable, safe and worthwhile investment.
We understand with the rising energy costs, that keeping your Norfolk home warm is a top priority. Our conservatories are designed to insulate your home throughout the year so that you can enjoy the space whenever you like. The double glazing, alongside insulated columns, can provide you with improved thermal performance.
Your conservatory will regulate the temperature so it does not get too cold or too hot. The increased heat retention will allow you to rely less on heating your home. You can save money on your energy bills and reduce your carbon footprint.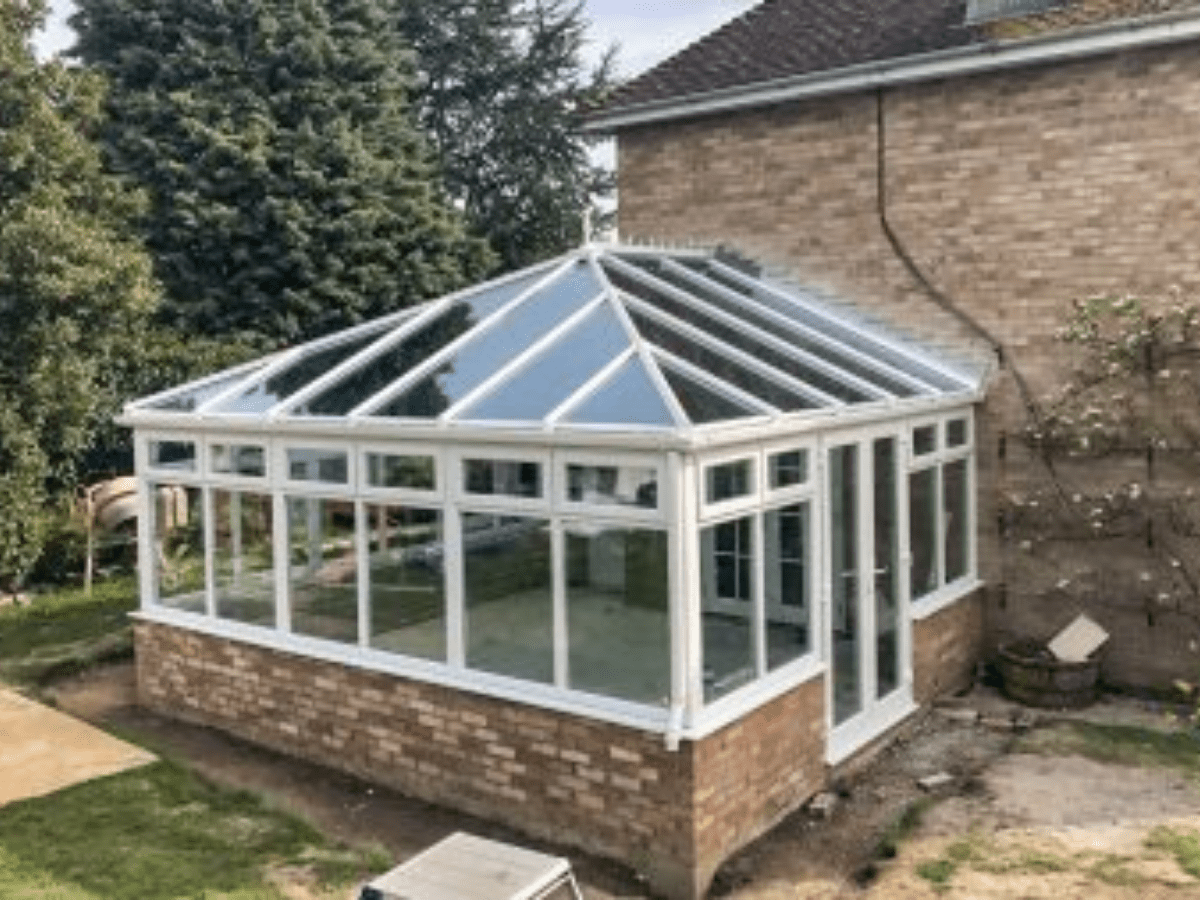 Lantern Roofs
Lantern roofs are more commonly known as skylights or roof lanterns are essentially windows that are in your ceiling which provides not only elegance but floods your home with light creating the appearance of a more spacious room. Creating the illusion of more space, a lantern roof can transform the look of a room, creating a focal point that draws the eye. Adding a modern yet minimalist aesthetic, this stunning roof can seamlessly blend with any property type whether it is old or new. Your stunning new feature will become a brand-new focal point of your Norfolk home. When it comes to energy efficiency  you'll be pleased to know that our lantern roofs cut your energy consumption and costs.
Trapping warm air inside the property and retaining the heat, you will find your reliance on heating and electricity decrease with the installation of our home improvement services. The added benefit of lantern roofs is that it will help to regulate the temperature in your home all year round, meaning that in hotter months your home won't overheat with the increased sunlight. The majority of our range have optional ventilation features too, to add natural airflow to your property especially in the hotter seasons.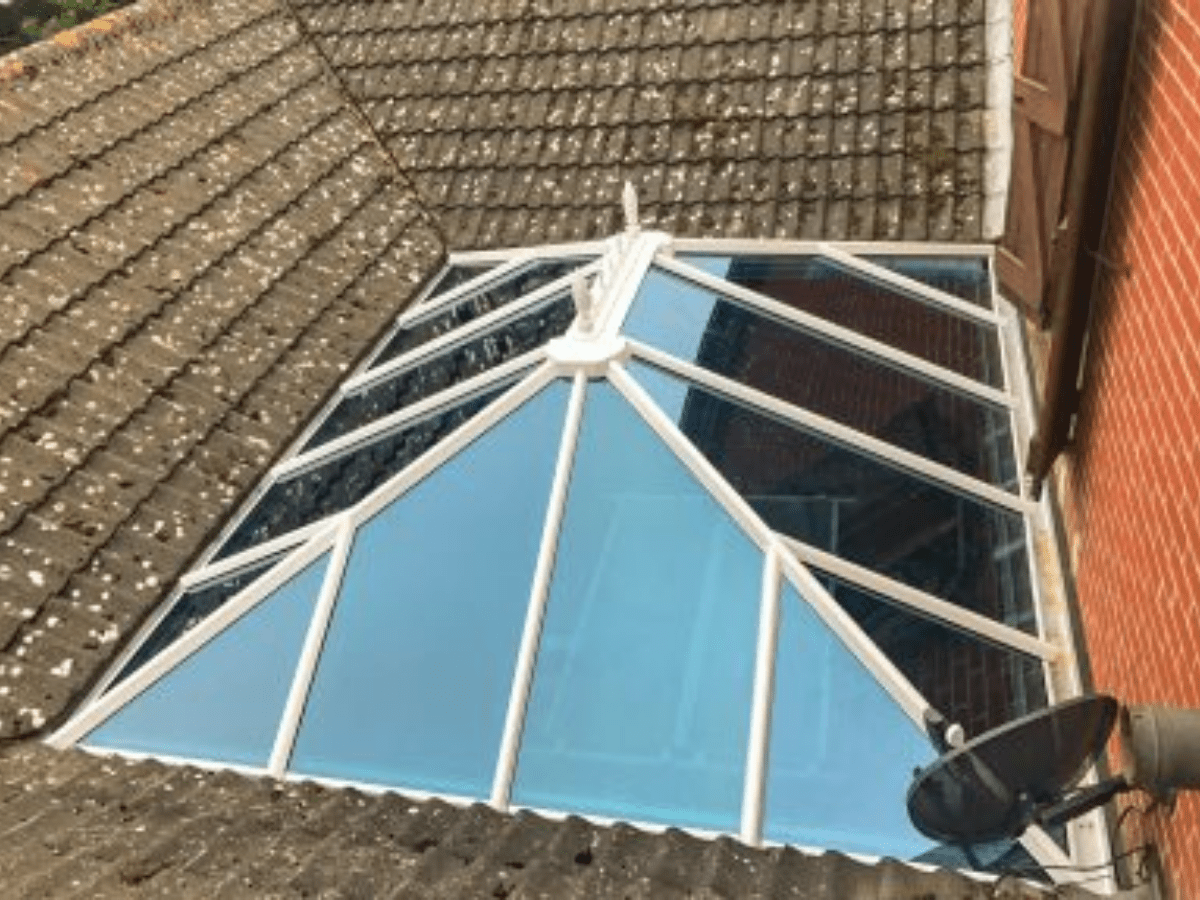 Adding a lantern roof to your home will increase its value, making it an attractive feature to a potential buyer. 
Making your rooms bright and airy will increase the visual appeal and give the illusion of added space. Adding a timeless and elegant appeal, a lantern roof will immediately add luxury and opulence to any home. To see if your property is suitable for a roof light, request a free quote with SG Glass and Glazing today.
CONTACT BEN: 07730 458782
hello@sgglassandglazing.co.uk
Serving Norwich, Norfolk & East Anglia