FREE QUOTES AND SURVEYS IN NORWICH & NORFOLK
UPVC DOORS | COMposite DOORS | BI-Fold DOORS | Stable DOORS and patio doors in norfolk
Doors are the front and centre of your home, it's the first thing you see when entering your home. So why not make it beautiful and reflect your own style and personality? At SG Glass and Glazing we offer a wide variety of different doors such as UPVC, composite, stable, french, patio and bi-fold doors in any colour imaginable. If you want to replace your door make sure it's with SG Glass and Glazing, Norfolk trusted glazing specialist since 2005.
VIEW SG GLASS AND GLAZING DOOR PROJECTS
REQUEST A FREE QUOTE FOR A NEW DOOR
UPVC DOORS
We only use the best UPVC, Aluminium and Timber products on the market. *A-rated energy efficient frames and glass fitted as standard.
Having a brand new UPVC door installed by the SG Glass and Glazing will improve the look of your property, the security of your family and the energy efficiency of your home. Designed to perfectly match your current property our selection of attractive UPVC front doors will make a lasting impression on your home in Norfolk. A front door is an important feature of your home and is in most cases the first thing any visitor will see, so make sure that it's a UPVC front door made by SG Glass and Glazing if you want to make the entrance to your home stand out. As a main focal point, your UPVC door will reflect the character of your home, so by adding personal touches you can display your own personality through your property.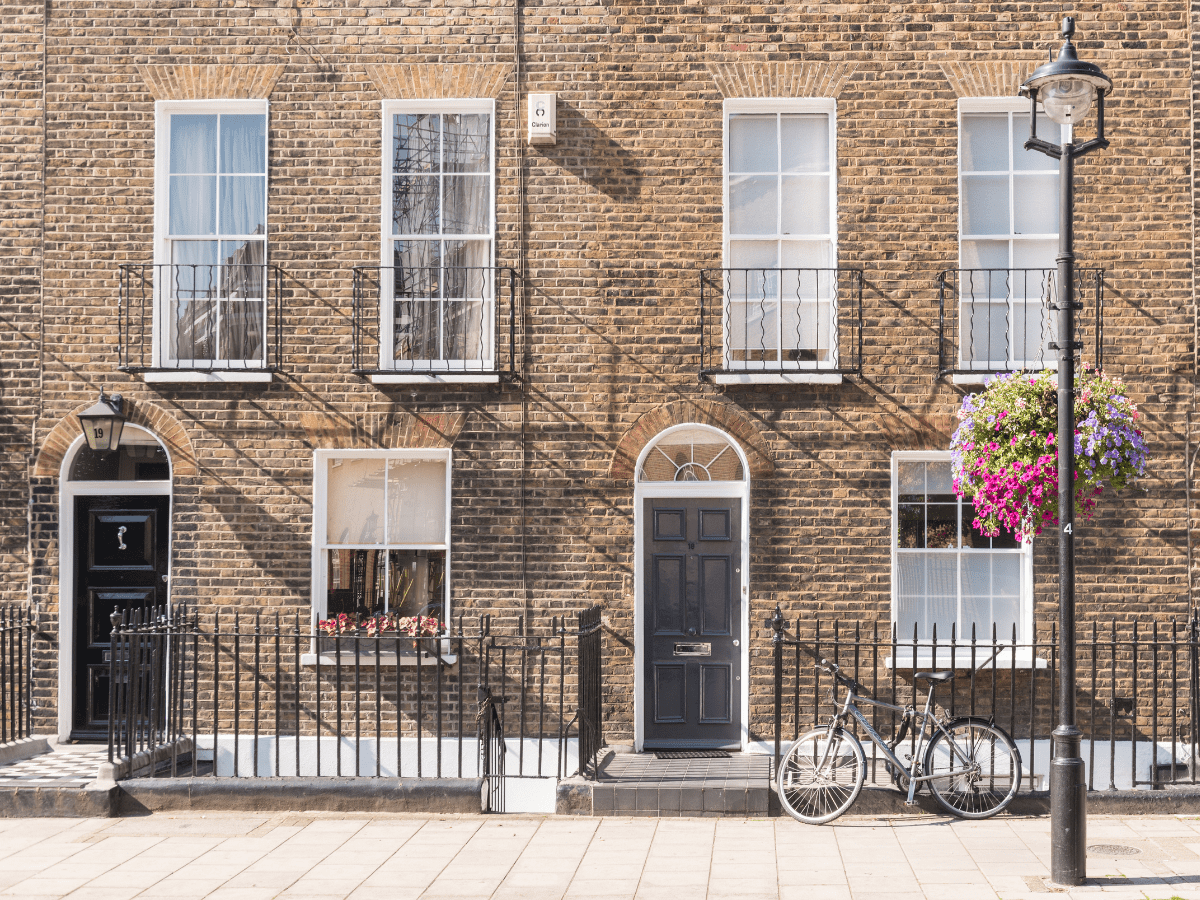 COMPOSITE DOORS
Composite doors in Norfolk homes will look beautiful on your property. A highly sturdy and long lasting front door option, composite doors offer timeless style. With up to 6 times more insulation than a typical UPVC door, you will benefit from superior energy efficiency. Although warmth isn't the only factor you will benefit from; security is also vastly improved. Thanks to the robust material composite doors are made from, they are almost impossible to break into. You can rest assured that your family and home will be well protected. At SG Glass and Glazing we highly recommend composite doors to any home in Norfolk. Extremely low maintenance, composite doors will never need painting or varnishing. A realistic timber effect in an excellent choice of vibrant colours, lasting for many years. What's not to like? Get your new composite door today.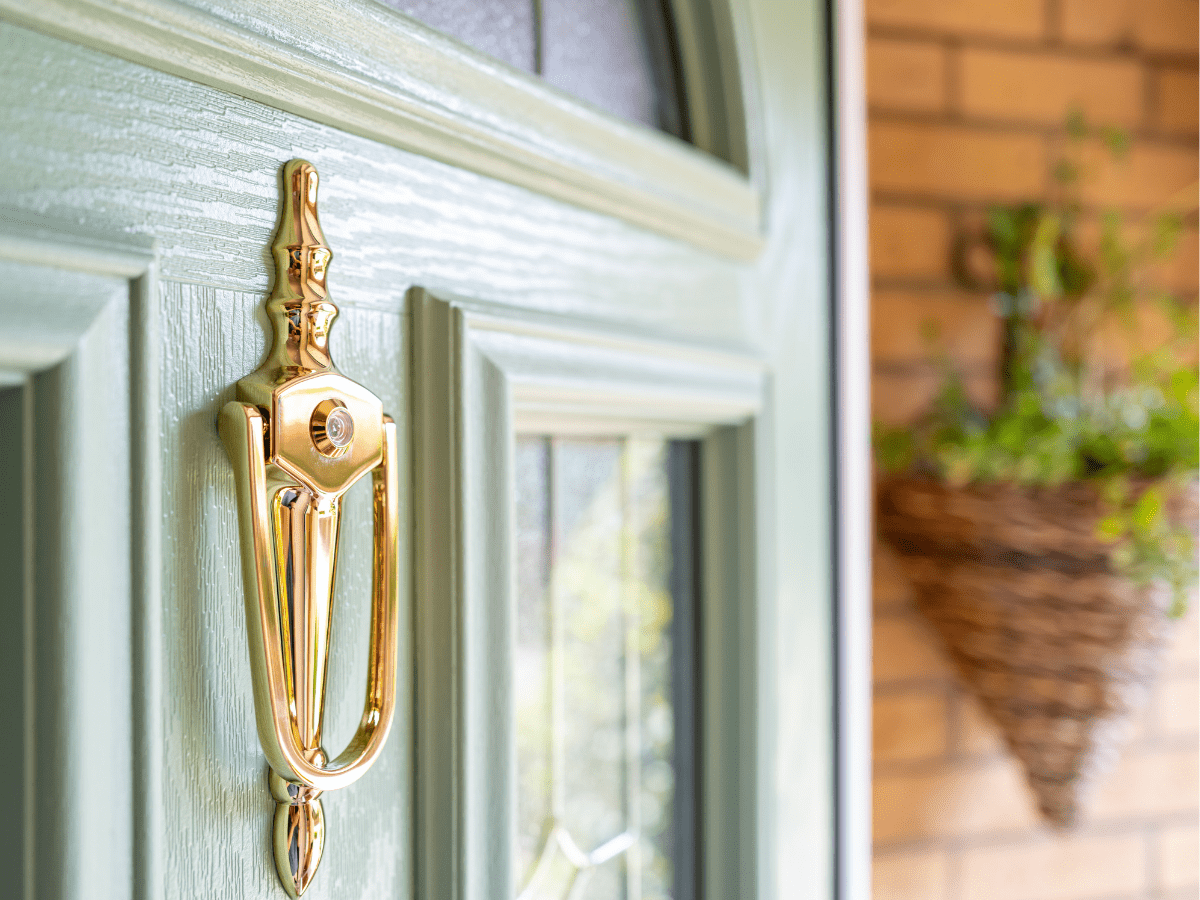 STABLE DOORS
Stable doors offer very attractive alternatives to a traditional door due to their timeless elegance and dual openings, they are becoming increasingly popular among Norfolk homes.The clever function of the two sections operating separately from each other, as well as together, is what makes our stable doors an excellent choice. Stable doors are great for creating additional ventilation without having to open the door completely or opening a window, you can simply open the top section of your new stable door to enjoy fresh air and Norfolk views outwards.
A superb solution if you have small children or pets. Increase natural light, take in fresh air and maintain your privacy. UPVC stable doors are extremely robust and hard to break into, making them extremely safe and secure doors. Furthermore, these doors are low maintenance, they stay looking good for a very long time, so you won't have to worry about adding door maintenance to your cleaning schedule.
SG Glass and Glazing stable doors are extremely affordable, so this is a good option for those working with a budget but who don't want to compromise on style.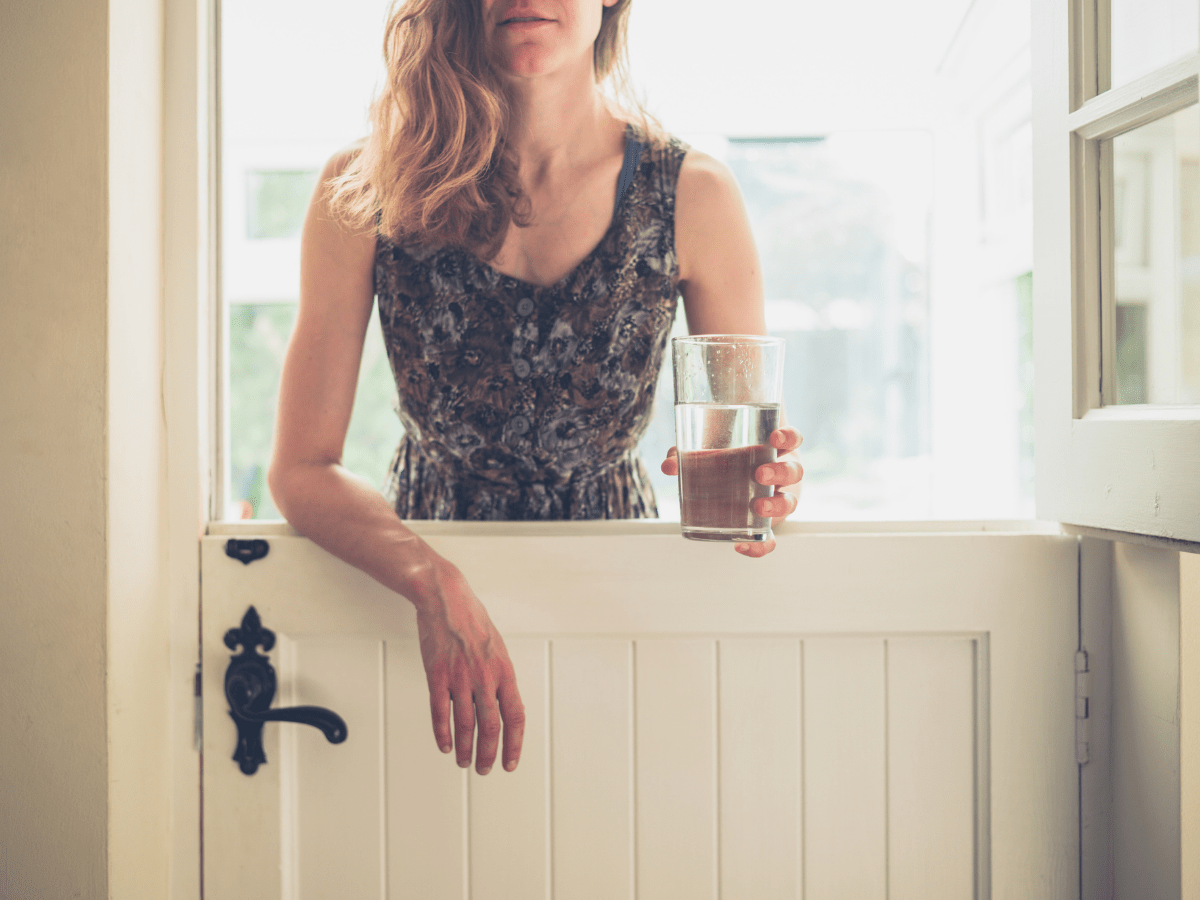 They also will help you save your money on energy bills in the future. So why not? Get in contact with us today to get your new Stable door.
SG Glass and Glazing stable doors are extremely affordable, so this is a good option for those working with a budget but who don't want to compromise on style. They also will help you save your money on energy bills in the future. So why not? Get in contact with us today to get your new Stable door.
FRENCH DOORS
UPVC French doors from SG Glass and Glazing are a great choice for adding a touch of European elegance. These doors are excellent at allowing natural light to flood into your living space that will enhance the ambience of your home and you will be able to get stunning panoramic views of Norfolk. French doors make for an affordable home improvement that will also increase the value of your property should you come to sell.
Our UPVC French doors are expertly designed with longevity in mind. The high-quality framework and double glazing are made to stand the test of time, tested against the elements. Rest assured, our French doors won't warp, crack, rot or distort over time. You will see the benefit from lower heating bills thanks to the 'A' rated energy efficient double glazing in each of our French doors.
An affordable home improvement, our UPVC French doors are very cost effective, helping you to save and reduce energy costs.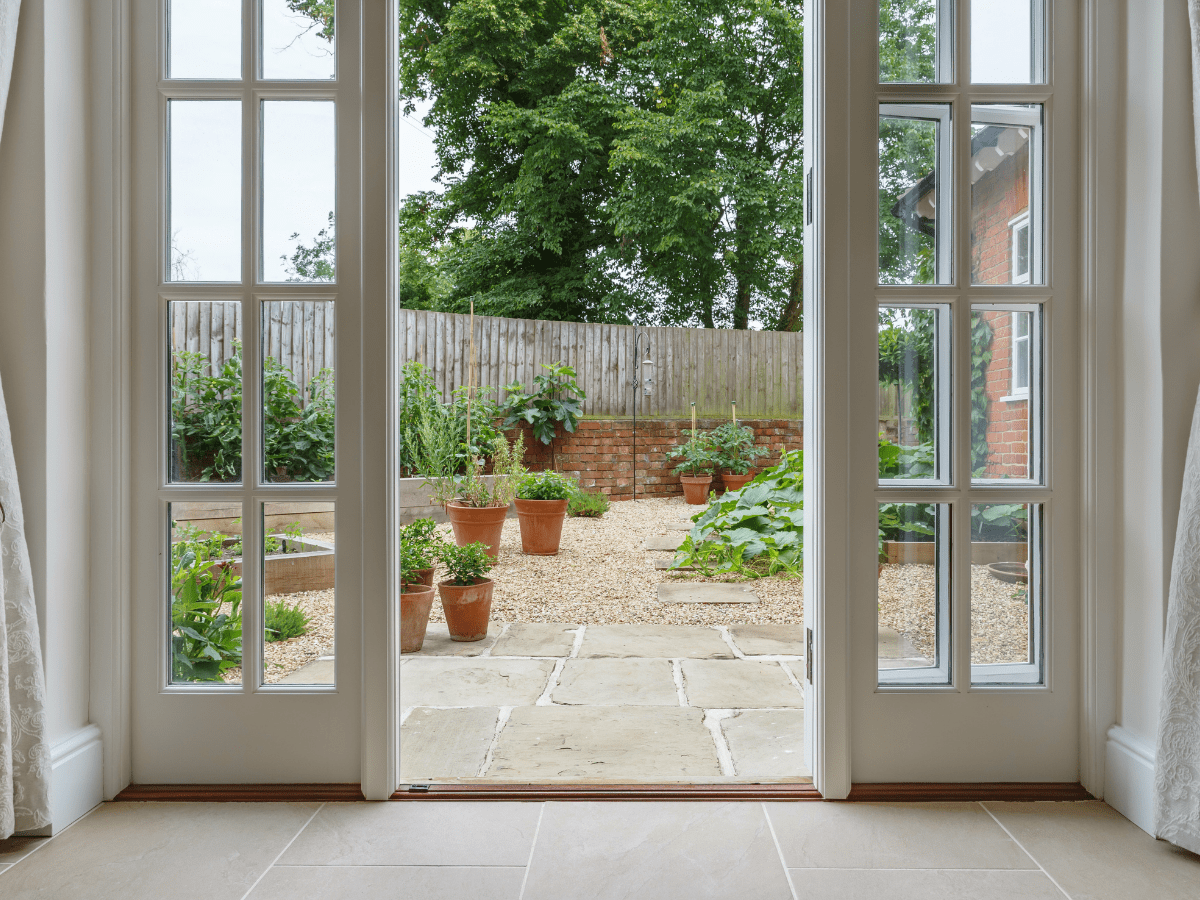 You will instantly notice the difference in the temperature of your property, particularly during the winter months. Replace your doors with SG Glass and Glazing French Doors today. 
PATIO DOORS
There are numerous benefits to selecting our patio doors in Norfolk. You will immediately notice an increase in the amount of natural light that enters your home due to the large uninterrupted panes of glass that make up each door panel. A great option for brightening up any darker rooms in your property. Patio doors offer a great view outwards onto your garden area. You can replace a small or entire wall with double glazed patio doors with plenty of options for styling and functionality to choose from.
The ceiling to floor to wall panes of glass will let you admire the beautiful Norfolk views from the comfort of your home. Slim sight lines and energy efficient double glazing will allow you to enjoy greater views outwards whilst being comfortable in your warmer living space. Patio doors were designed to be weather resistant, our UPVC patio doors are remarkable.
We use a strong sealant to line the frames works to keep unwanted draughts and water ingress out of your Norfolk home. As a result, you won't have to worry about your home growing mould or damp.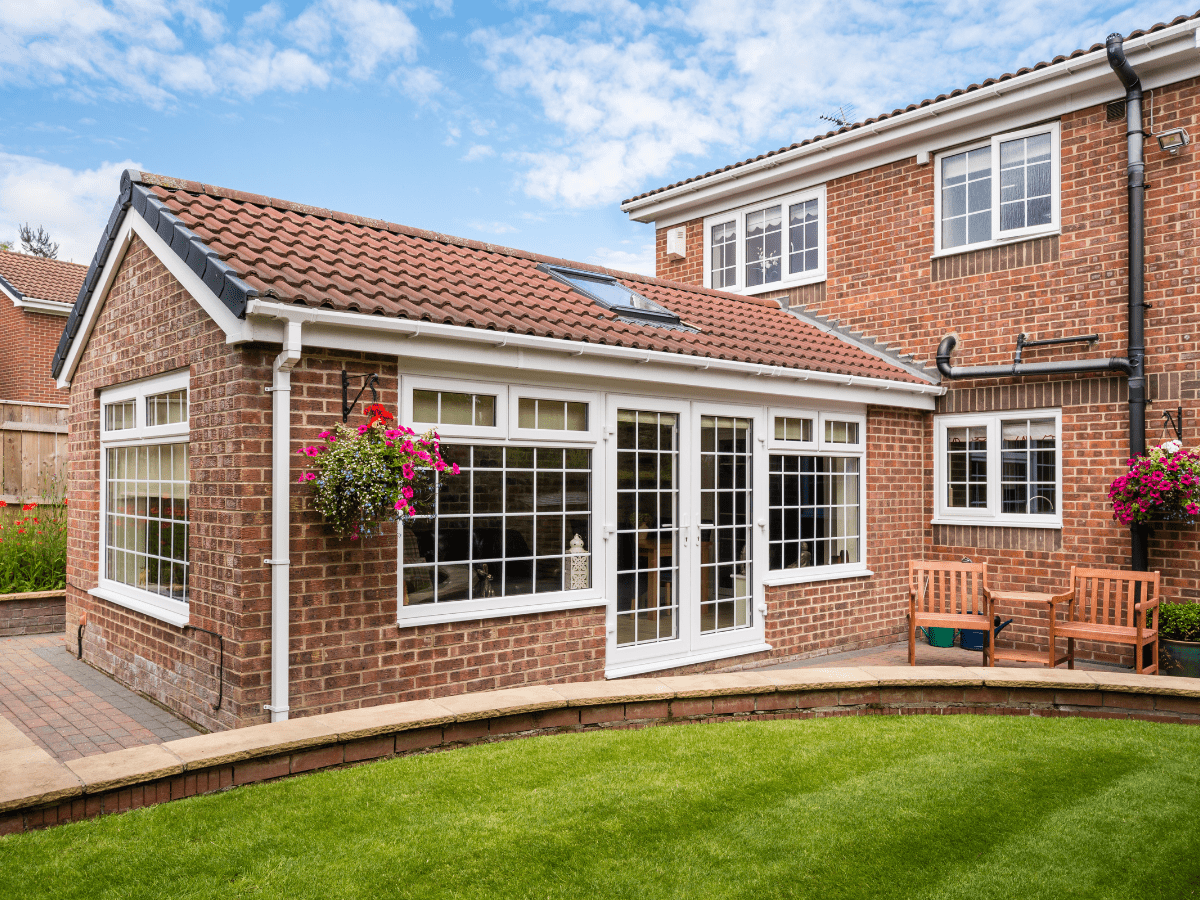 Our products are excellent for longevity and will hold their shape and look in the long run. Patio doors require very little upkeep to keep their shape and appearance. Just a wipe down with a damp cloth every so often for decades of usage. Show off your new dynamic patio door today in Norfolk with SG Glass and Glazing.
BI-FOLD DOORS
Aluminium Bi-Fold doors make a stunning rendition to your Norfolk home. Make the most of the stunning Norfolk landscape by investing in our high quality bi-fold doors where you can fall in love with the generous panoramic views.These beautifully simplistic, minimalist aluminium bi-fold doors blend seamlessly into any property, strengthening the appearance of all property types in Norfolk. Aluminium itself is an incredibly robust material therefore makes it an incredibly safe and secure door.
Our products are made to last so that you will be making a worthwhile investment.With structural integrity, the aluminium bi-fold doors won't warp, rot or distort over time. You won't have to worry about damage from the unpredictable elements. These doors make for a worthwhile investment in a door that has been tested on its longevity.
Furthermore, these doors are low maintenance, all you will need to clean is one damp cloth! Aluminium Bi-Folding doors are an attractive solution to reducing the cost of your energy bills and minimising your carbon footprint.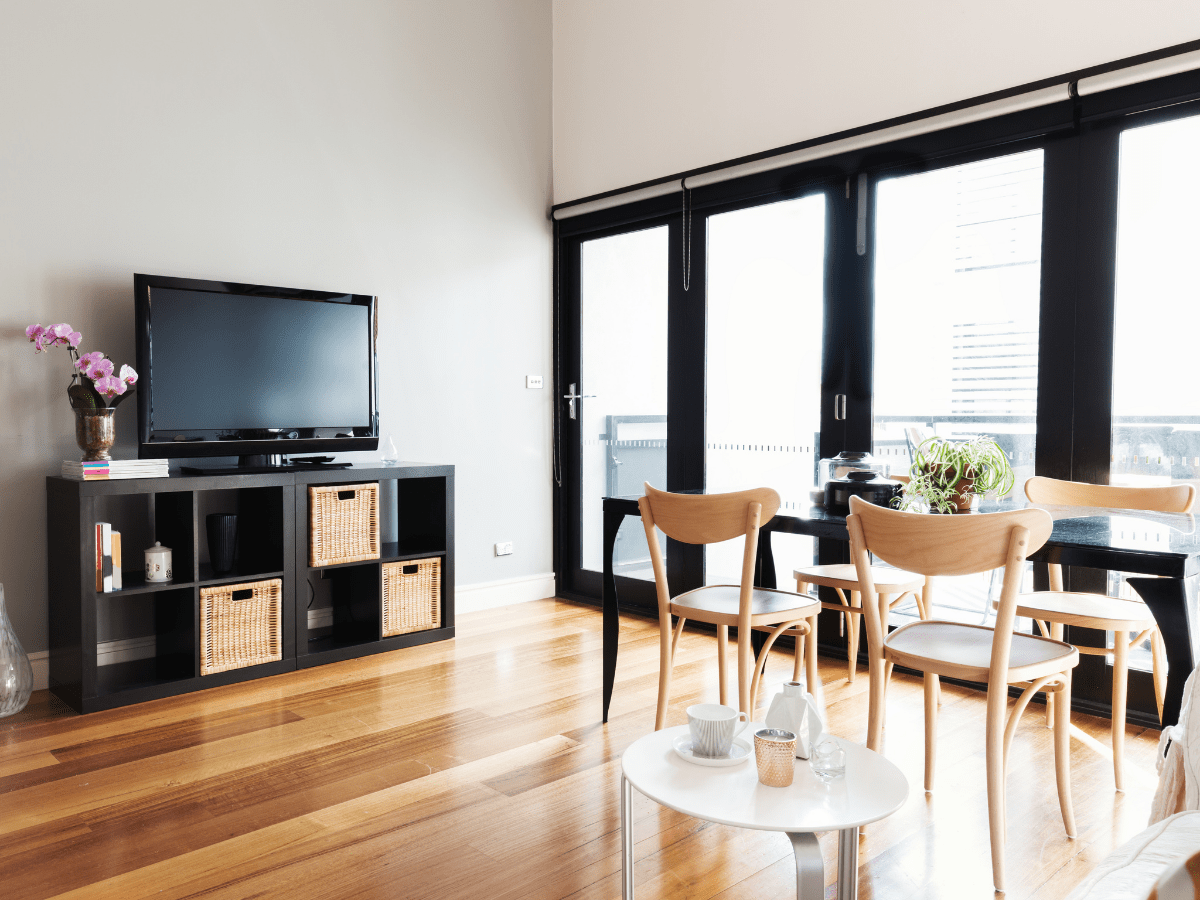 The highest quality glass is carefully fitted to our aluminium bi-fold doors, successfully trapping a layer of air and minimising cold air transfer. Why wait, improve your home with us today!
CONTACT BEN: 07730 458782
hello@sgglassandglazing.co.uk
Serving Norwich, Norfolk & East Anglia